Acne Scar Treatment
Inspiring Confidence.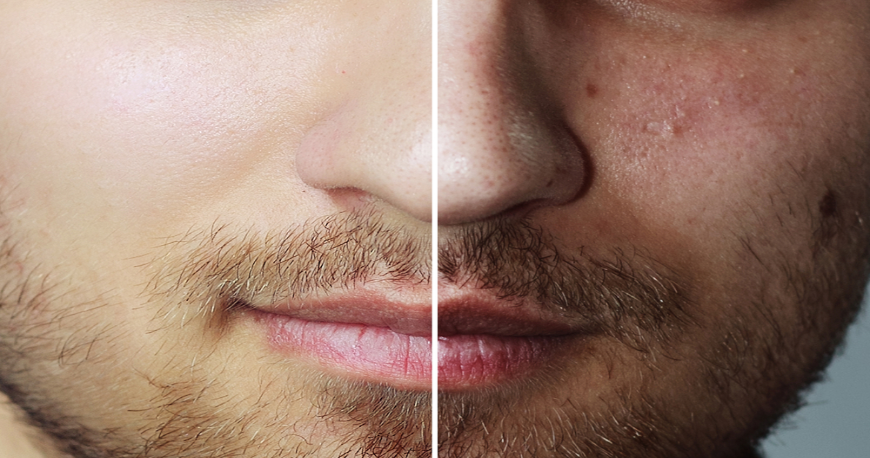 Maintaining an unblemished facial skin amidst a high degree of today's hubbub is very tough. Pollution, arrival of puberty and hormonal changes enhance the break out of pimples. Acne is a common condition which leads to scarring in many patients. Acne scars spoil a person's face and mar their self-confidence in everyday life.
There are multiple options available for treatment of acne scars but one should choose the option wisely as per their type of skin. Sometimes, it can be really frustrating as the desired result may not be as quick and effective as expected. There is no one short treatment for acne scar reduction, thus having patience in whatever treatment you are opting is the key to a long lasting solution.
At Yuva Aesthetics we have advanced treatments to eliminate the scarring that occurs due to pimples. Our cosmetologists are equipped with the best of technology and techniques to improve the appearance of our patient's face through the latest procedures.
CHEMICAL PEELS
Yellow Peel(from antiaging)
TCA stands for TriChloroacetic Acid which is the main ingredient in the TCA CROSS Peel that drastically improves facial acne scars. CROSS stands for Chemical Reconstruction Of Skin Scars. TCA CROSS Peel is a cosmetic procedure that is effective against all levels of scarring from moderate to severe. It can treat both macular and hypertrophic scars.
SUBCISION
Subcision is a surgical treatment that removes acne scars effectively. In the Subcision procedure, the acne scars are released from the underlying fibrous bands in the skin with the help of a sharp needle after numbing the area. It enhances the production of collagen in the affected area. Subcision is a safe process and has shown wonderful results for our patients.
Subcission with Dermal Filler/Fat grafting
In case of deep scars and rolling depressions that may have occurred due to the acne scarring, first subcission is done to release the skin from underlying fibrotic tissue and the depressed area is filled with filler or fat grafting.
PRP (Platelet Rich Plasma) Therapy
PRP, also known as Liquid Gold, is one of the most natural solutions available for treating acne scars. PRP therapy uses patients own blood for the treatment of acne scars. Patients who have pitted scars or deep acne scars are perfect candidates for PRP therapy.
PRP stimulates the process of production of elastin and collagen in the epidermis immediately. PRP is advantageous because it is an all-natural process, it is minimally invasive and gifts the acne-scarred skin new and improved health.
Micro-needling and Mesotherapy
Micro-needling used to treat acne and acne scars. It is done with Derma rollers which are small handheld instruments that are used to create micro pathways inside the skin to release the cosmetic product that will fight blockages, denatured collagen etc.
At Yuva Aesthetics, Patiala we use this technique to benefit patients with recurring acne. The procedure stimulates the skin to begin a wound healing process and produce new collagen. The process also works well to rejuvenate the skin. Repeated sessions with micro-needling have a greater and more positive impact on the patient's face and appearance.