Ear Correction
Inspiring Confidence.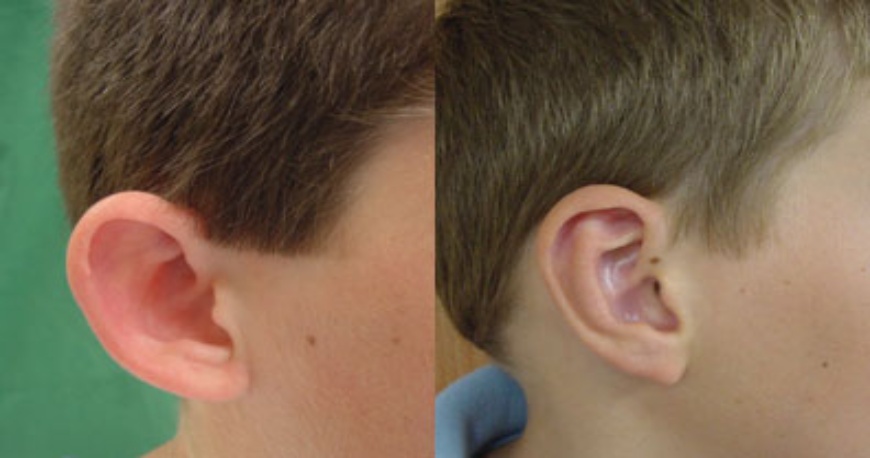 It is not uncommon for people to be unhappy about the appearance of their ears. Ears that visibly protrude from the sides of the head, are larger than usual, asymmetrical or have an unusual shape can cause great distress.This is also called Prominent ears or Bat-ears. This condition is treatable with ear plastic surgery and the best time to treat this is when the kid is more than seven to eight years old. The ear cartilage is large enough to withstand shaping.
There are other ear deformities which might need reshaping such as lop ear or cup ear. In most cases, Otoplasty, also called ear reshaping or ear pinning, can correct the issue with excellent results. Otoplasty not only provides a cosmetic improvement but also a psychological improvement as well. Otoplasty, or ear surgery, refers to the surgical correction of ears to pin them back, reduce them in size, correct a deformity, or make them more symmetrical.
Who is it for?
Larger than average ears.
Smaller than average ears.
Ears that protrude from the sides of the head.
Ears with deformities, such as "lop ear," in which the tips fold down and forward; or "shell ear," in which the curve in the ear's outer rim and natural folds and creases are missing.
What is Ear Reshaping/Otoplasty Surgery?
Otoplasty is commonly performed as a day-care surgery and takes approximately 1-2 hours. An incision is made just behind the ear, in the natural skin fold where the ear is joined to the head. Cartilage may be sculpted and bent back toward the head with non-removable sutures used to help maintain the new shape, or cartilage may be removed to create a natural-looking ear fold. Incisions are usually made behind the ear or within the ear creases.Dressings and/or bandages will be applied to the ears post-procedure for added support and protection.
Benefits of Ear Reshaping Surgery:
Reshapes the ear and gives natural appearance.
Restores self-confidenceand gives immense psychological satisfacation.
Short daycare procedure
Safe and effective procedure.
The procedure we use at Yuva Aesthetics to correct prominent ears is a modern popular technique, which involves reshaping of the ear cartilage with significant sutures. This technique is very safe and effective.