Laser Hair Reduction
Get Younger get bolder.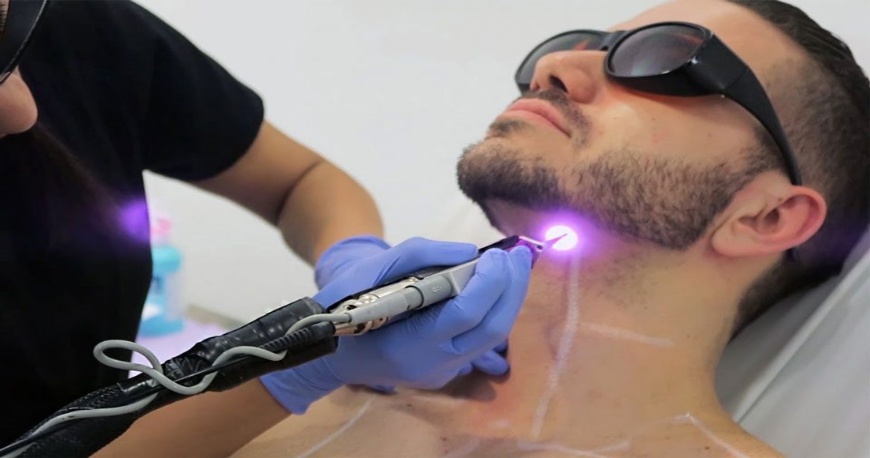 Every women desires to have a silk smooth skin. Some women may have a lesser growth while others may have thicker growth of hair on their bodies. A woman's beauty is often associated with feather soft clear skin. Unwanted body hair present a formidable challenge in getting such smooth skin. Such hair growth may not only deter women from wearing their best attires but may also give a dent to their confidence.
In order to get rid of the unnecessary body hair women usually resort to several options like waxing, shaving, threading, hair removal creams. However these are just temporary solutions. Laser hair removal may be an option worth if you are not satisfied with the temporary methods of hair removals. Laser reduction is a permanent method of hair reduction that is quite familiar in the cosmetic fraternity applied both to men and women.
What is Permanent Hair Reduction?
Permanent hair reduction is a non-surgical procedure which essentially helps you with smooth and clear skin. With the help of laser beam of low energy, the unwanted body hair can be reduced to great extent. It depends on the body surface area that how much time permanent hair reduction would actually take.
The primary principle behind LHR treatment is selective photothermolysis (SPTL), the matching of specific wavelengths of light and pulse duration is applied to obtain the optimal effect of targeted areas without affecting the surrounding tissue. The laser causes localized damage of stem cells followed by selectively heating of melanin, and destroyed by stopping the follicles' growth results in the reduction or removal of hair. Hair grows through a cycle that has three stages, i.e., growing, shedding, and resting, which scientifically termed as anagen, catagen, and telogen respectively.
The laser energy only targets the growing stage of hair, however, only 10-15% of hair can be removed at a single time. Therefore, 5-6 sessions are needed if you want to achieve the permanent results of the laser hair removal. The procedure usually vary from several minutes to several hours. As the procedure takes place laser beams go through the patient's skin to pull the pigment of the hair.
Laser treatment is useful for eradicating unwanted hair from the face, leg, arm, underarm, bikini line, and other areas of the body. Men can also be benefitted by laser hair reduction in the form of Beard shaping and removal of unwanted hair from the body parts they prefer. At Yuva Aesthetics, Patiala we have the finest, US FDA approved laser technology for hair reduction with no side effects.
Benefits of Pain-Free, Hair-Free LASER treatments are:
Long lasting
Non-invasive and gentle – they are virtually pain-free and do not require any medication or pre-treatment.
Quick treatments
Effective for all skin types, including tanned skin, as well as for different hair types
No downtime – you can return to normal activities immediately.
More complete in coverage than other hair removal options such as waxing, electrolysis, shaving and bleaching.
Perfect for any area of the body, including sensitive areas like the face, neck and bikini area.
May make skin color and complexion more uniform